Now open in Charlotte, NC - a new concept in family entertainment brought to you by the founders of Spandex City...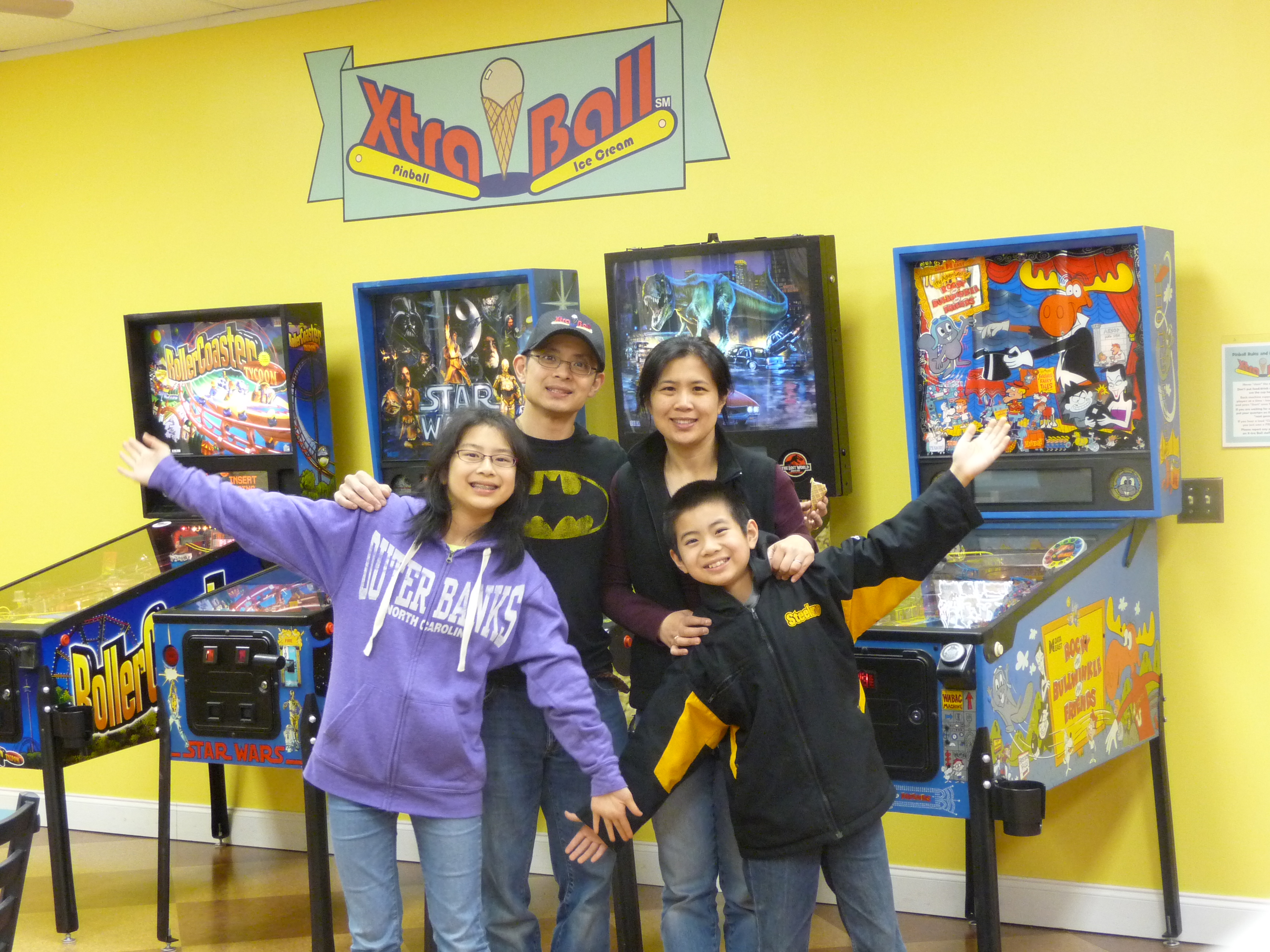 The X-tra BallSM story is still being written, but our mission is simple - to provide a fun, family-friendly establishment where kids of all ages can relax and indulge!
Like our sister shop, Spandex City, X-tra BallSM offers premium customer service and is a unique destination in the Mountain Island/Shuffletown/Coulwood area of Charlotte, NC.
The founders of X-tra BallSM first opened Spandex City in April 2010. Spandex City has quickly become Charlotte's premier family-friendly destination for comics, board games, and superhero novelties. At Spandex City, it doesn't matter how old you are - the kid inside always comes out to play! A entire new generation of comic book readers and game aficionados have gotten their start at Spandex City since the doors opened, and it has been our pleasure to show area kids that you can have fun and be entertained without digital devices!
What do comics and board games have to do with pinball and ice cream?
It's all about indulging your inner child and remembering when times were simpler. When you are reading your favorite Spider-Man comic, you can forget about your own worries for a while and just enjoy the great combination of printed pictures and words. Similarly, who doesn't feel happier when holding a waffle cone bursting with ice cream? On some level, it makes you remember when you were a kid eating your very first ice cream! (And we're talking about REAL hand-dipped ice cream, not some "frozen dessert" that comes out of a dispenser!)
Pinball, like ice cream and comic books, is an American classic! Sadly, there are just very few pinball machines available for public play anymore. We're in danger of having an entire generation of children grow up without ever having felt the simple excitement of flipping that perfectly-weighted steel ball across a pinball table! No computer-simulated experience can come even close to matching the feel of an authentic pinball machine. At X-tra BallSM, we are doing our part to ensure this classic American pastime survives the digital era.
Come join and indulge your inner child!
Copyright © 2014 Spandex City LLC