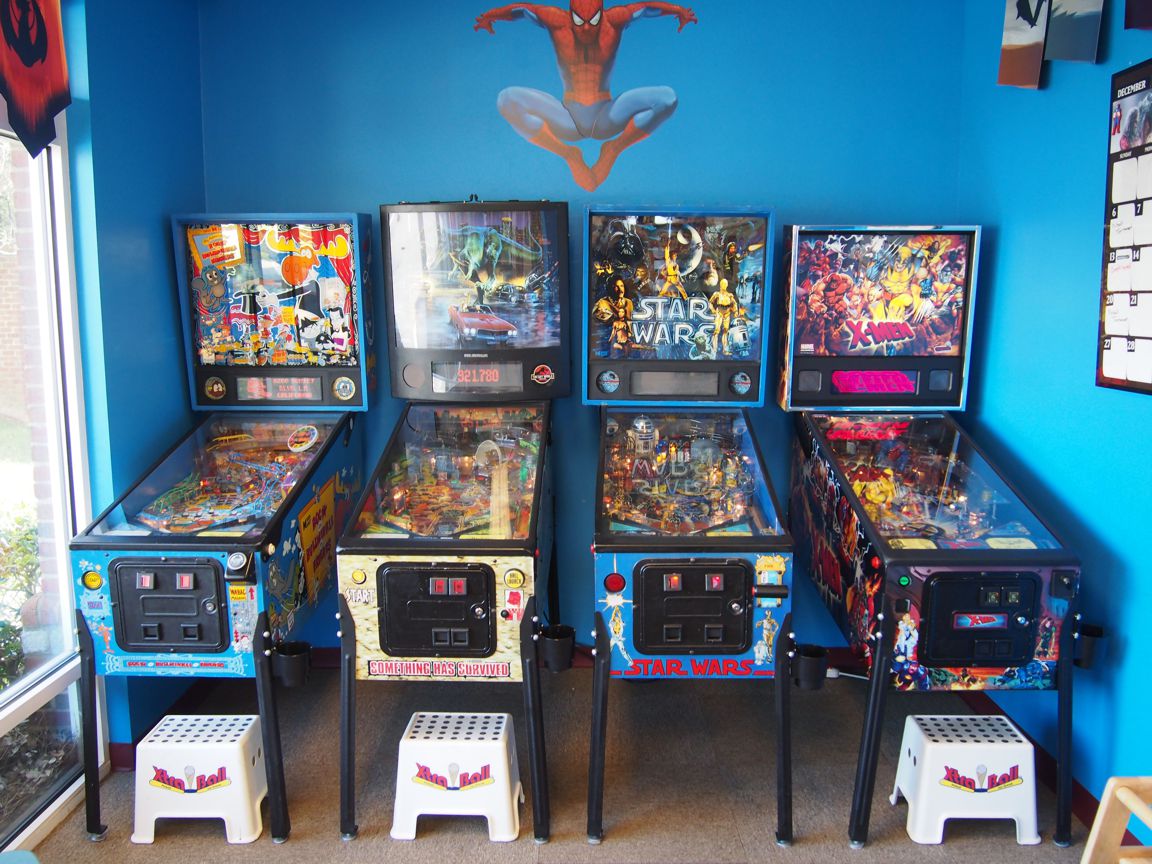 Pinball enthusiasts will be delighted to find a variety of new and classic machines for public play, including:
Ripley's Believe It Or Not!
Lord of the Rings
X-Men (Pro Edition)
All of our machines operate on good old-fashioned U.S. quarters, so dig through your sofa cushions and empty the laundry money jar before coming over! Of course, we can sell you quarters for pinball here as well. (They're just 4 for a dollar!)

X-tra BallSM also hosts bi-monthly Pinball Tournaments. The tournaments are all sanctioned by the International Flipper Pinball Association, and players who participate automatically receive IFPA rankings based on results.
The regular tournament entry fee is $5.00 (plus coin drops for games). The format is PIN-GOLF with random initial groupings. In each of the 9 rounds (holes), you will try to get the "par" score on a table using as few balls as possible. If a player does not reach the par score after 3 balls, the players "hole" score is calculated based on the percent of par reached. The 3rd place players after playing all 9 holes will receive 20% of the entry fees. The top two players after the 9 holes will play in a single-game playoff to determine the winner (1st place receives 50% of the entry cash; 2nd place receives 30%).
Par scores for the machines is as follows:
Ripley's Believe It Or Not!: 15,000,000
Lord of the Rings: 12,000,000
X-Men: 15,000,000
The next scheduled tournament is:
Join the "Charlotte Pinball Players" group on Facebook at facebook.com/groups/CharlottePinball

Copyright © 2014 Spandex City LLC